Welcome to
Tuscany Cooking courses

by Sant'Agnese Farm

You'll try to cook the typical Tuscan dishes and spend a special day with our teachers!
The coach will show you how to work pasta, pizza, focaccia and more, all while sipping a good glass of wine. The Cooking courses take 6-7½ hours and include 4 or 5 and more different recipes of Tuscan tradition. The lessons begin at 9,30.a.m. in the morning and also in the afternoon and the lunch are included according to the time of the lessons.

Read more

During the Cooking courses the teacher will show you how replicate the same recipes with confidence at home, for your parents and friends... they will be amazed!
During your Tuscan cooking class experience you can take note how cook this recipes:
Fresh pasta, prepared with our highly - prized black or white truffles: pappardelle, tagliolini and tagliatelle
Gnocchi seasoned with traditional sauces
Ravioli of Maremma stuffed with fresh ricotta and herbs
Grilled vegetables marinated in our 8-year-old Balsamic Vinegar
Home made bread and focaccia
Sweet tart with confectioner's custard or fruit
Tiramisu
The one day classes in Sant'Agnese Farm continue with the delicious fruit tarts (crostate), grandmother's traditional cookies, gelato, and delicious tiramisu. In the end the 30 year old balsamic vinegars of Acetaia is splashed over a scoop of vanilla ice cream for a unique tasting experience.
Then you'll cook again this excellent Tuscan food directly in your kitchen buying Sant'Agnese products in the farm or by website.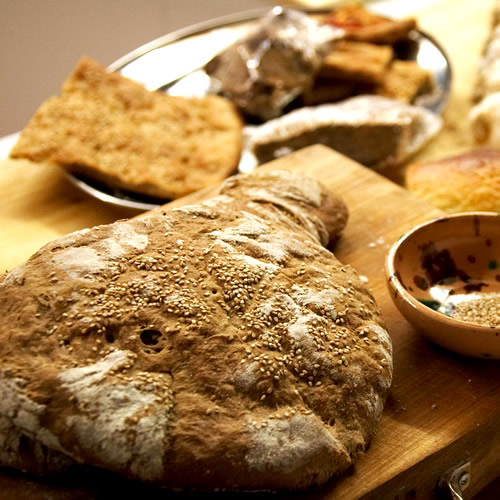 Come and meet us
Sant'Agnese Farm is located at the 29th kilometer of the road that connects Poggibonsi to Castellina in Chianti (SR 429)