Sommelier wine tour
Wine tours
Sant'Agnese waits you to show
all secrets of a good wine sommelier
Do you want discover the basic concepts how taste the wine or to know the combination between wine/food, the senses, the etiquette of the glass and all visual, buds and olfactory techniques?
Our emotional wine sommelier training is an opportunity to get to know Tuscan wines better.
We will teach you how estimate and measure the quality of the wines:
Ageing potential: wine and food matching;
How to drink the wine with the right glass; wine making
Storage conditions
Read more
We will give you some great background info and will take you through high quality of the wines, with a down-to-earth approach and all in one day!
With the wine sommelier lessons you will learn to read the label, the appellations (locally, denominations), the uniqueness of terroir and learn about native grape.
Finally in one hour you can remember for all the life the wonderful experience of a professional and emotional Wine Sommelier day in Sant'Agnese Farm.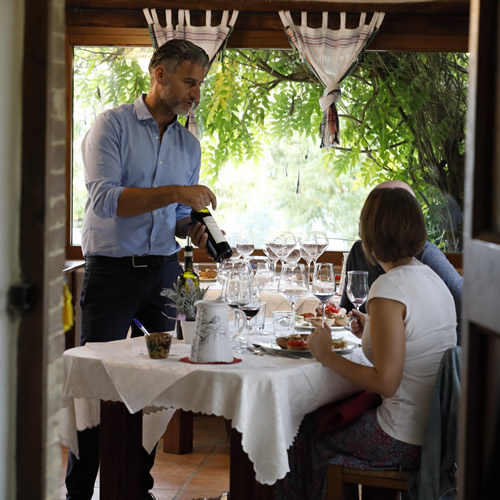 We recommend to book
your wine tasting in advance
Availability for those who do not book is not guaranteed.
Tasting room is open from 10 am to 5 pm
More wine tours

from Sant'Agnese