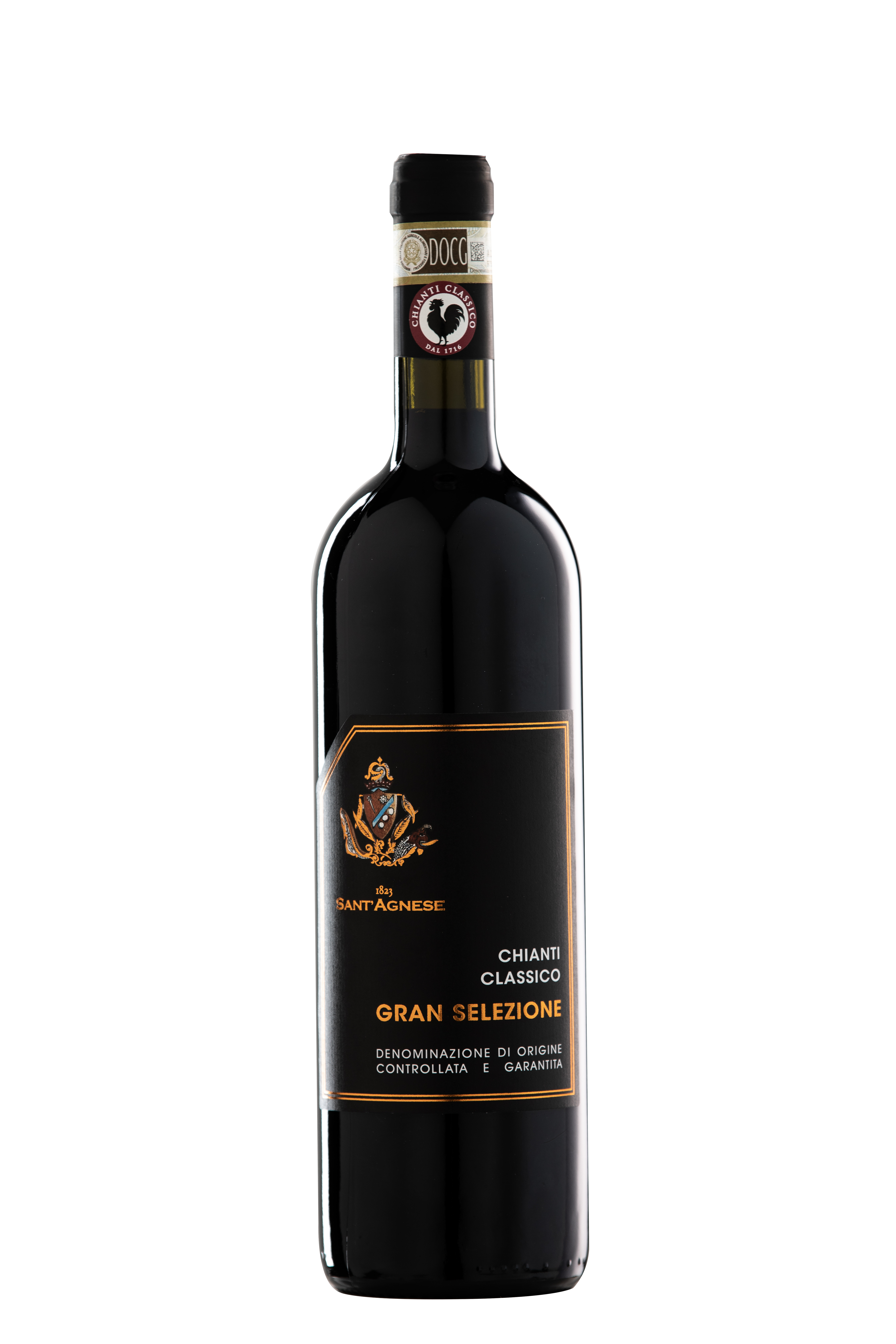 Chianti Classico Gran Selezione DOCG, 750ml
Grape variety: Sangiovese 100%
Vineyard size: 0,8 hectares
Annual production: 400 cases
Colour: Dark ruby-red
Bouquet: Intense aroma of wild berries, spicies and red pepper.
Taste: Stout wine with a persistent flavor of wild berries, in particular red sweet berries. A hint of wood flavor
cedes to a marvelous final of vanilla.
Process: following a manual selection and harvesting of the grapes in the oldest vineyard with best exposition
and these are checked again and separated in individual bunches and processed through special machinery
(diraspatrice). The first fermentation takes place at controlled temperature (25-26 degrees Celsius) and lasts
20 days. This is followed by a second fermentation (malolactic) in stainless steel bins for 30 days at a
temperature of 20-21 degrees Celsius. After 12 more months in stainless bins, the wine is placed in wood
barrels for 8 months. The wine is then bottled and kept steady for 3 months before hitting the market.

100% Italian quality
We guarantee you the sale of Italian quality wine and oil.
Payment Options
We accept Visa, MasterCard and American Express.
Shipping cost included
For other shipping conditions or extra prices please see our FAQ page.
More products

from our shop