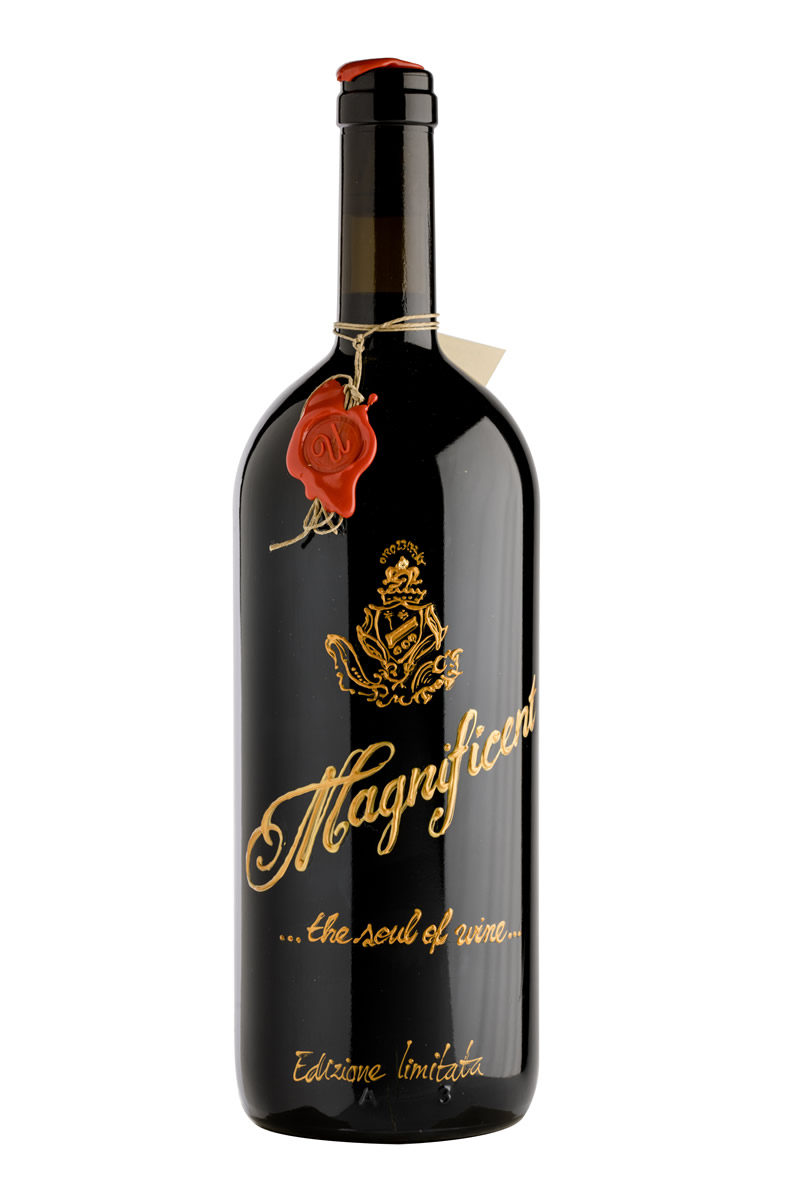 Supertuscan IGT, 1500ml
Double Magnum bottle
The hight quality SuperTuscan Magnificent, produced only when the harvest guarantees the top quality grapes. This wine has been produced since 1997, always in Magnum bottles. Furthermore, for the best incredible vintages (ex. 1997, 2007), we produced a limited edition of Double Magnum or 5lt Magnum bottles. Merlot and Sangiovese - aged separately in small casks and matured in big barrels for another year - scents and tastes are the maximum expression of a extraordinary aged wine. The name Magnificent comes from a fascinating story concerning a visit of the Pope in 1769 to the area of Sant'Agnese church and the farms nearby. If you visit our farm, you will know the whole story about the visit of the Pope.
Very special: the labels of the Magnums are all in 18kt gold designed on top with a special machine. If you need, a very few number of bottles are still available from very old, special vintages.

100% Italian quality
We guarantee you the sale of Italian quality wine and oil.
Payment Options
We accept Visa, MasterCard and American Express.
Shipping cost included
For other shipping conditions or extra prices please see our FAQ page.
More products

from our shop